Powered by the world's leading scientists
Richard Ransohoff
Vice President and Senior Research Fellow
Senior Research Fellow
I joined Biogen in October of 2014 after 25 years at the Cleveland Clinic, where I had the good fortune to practice Neurology at the Mellen Center for MS Treatment and Research, among the world's best MS clinics. In my bench research activities I was equally fortunate, being the "neuro guy"  among a group of preeminent immunologists and the "immuno guy" for a cadre of equally prominent neuroscientists. As a result, I've conducted research in the fields of neuroscience, neuroimmunology and neuroinflammation, in animal models of multiple sclerosis, Traumatic Brain and Spinal Cord Injury, Parkinson disease, Alzheimer disease, and others. I also had the opportunity to innovate new models of the Blood-Brain Barrier (BBB) and conduct research studying blood cells, spinal fluid and brain tissue for individuals afflicted by varied neurological conditions.
More than 70 students and post-doctoral fellows trained in my lab over the years, many of whom now hold positions in both academia and industry. I am also proud to have been honored with the John J. Dystel Award for MS Research from the National MS Society and American Academy of Neurology (2012) for my work in MS that led to new insights on immune activity in the brain and spinal cord. It's equally gratifying that I was listed from 1996-2014 (when I stopped practice) in the "Best Doctors" compendium for expertise in the care of patients with CNS inflammatory diseases.  
My lab focuses on inflammation in neurological disease. In much of our early work, we concentrated specifically on the functions of protein messengers called chemokines and their receptors in development, cell biology and disease of the nervous system. We learned over the years that chemokines are highly conserved across species and evolved key roles in parallel within both the immune system and in nervous system development. This gives us insights into the role of the immune system in diseases of the central nervous system (CNS).
During this time, I authored more than 390 scientific articles and reviews in PubMed (April 2016 total citations 39,020; h-index = 100), and edited four books. I was the founding Editor of N2: Neurology®: Neuroimmunology and Neuroinflammation. While I'm now working in industry, I believe that maintaining active relationships with peers in academia leads to conversations that spark new ideas that neither would predict on their own. In that regard, I'm co-organizer of a 2016 Keystone Symposium on "Microglia in the Brain" and lead organizer of a 2017 Keystone Symposium on "Neuroinflammation in Diseases of the Central Nervous System". I continue on the CMBG NIH Study Section and as co-organizer of the Cold Spring Harbor Labs biennial workshops on Neurodegenerative Disease. I also serve on the Scientific Advisory Boards of the DZNE (German Center for Neurodegenerative Disease) and the Gladstone Institute for Neurological Disease (UCSF). 
Professor, Department of Molecular Medicine of the Cleveland Clinic Lerner College of Medicine; and Professor, Department of Pathology, Case Western Reserve University School of Medicine, continuing as adjunct, Cleveland, Ohio
Staff Neurologist, Cleveland Clinic Mellen Center for MS Treatment and Research, Cleveland, Ohio - 1984-2014
Founder and Director, Neuroinflammation Research Center, Cleveland Clinic, Cleveland, Ohio - 2005-2014
M.D., Case Western University, Cleveland, Ohio - 1984-1989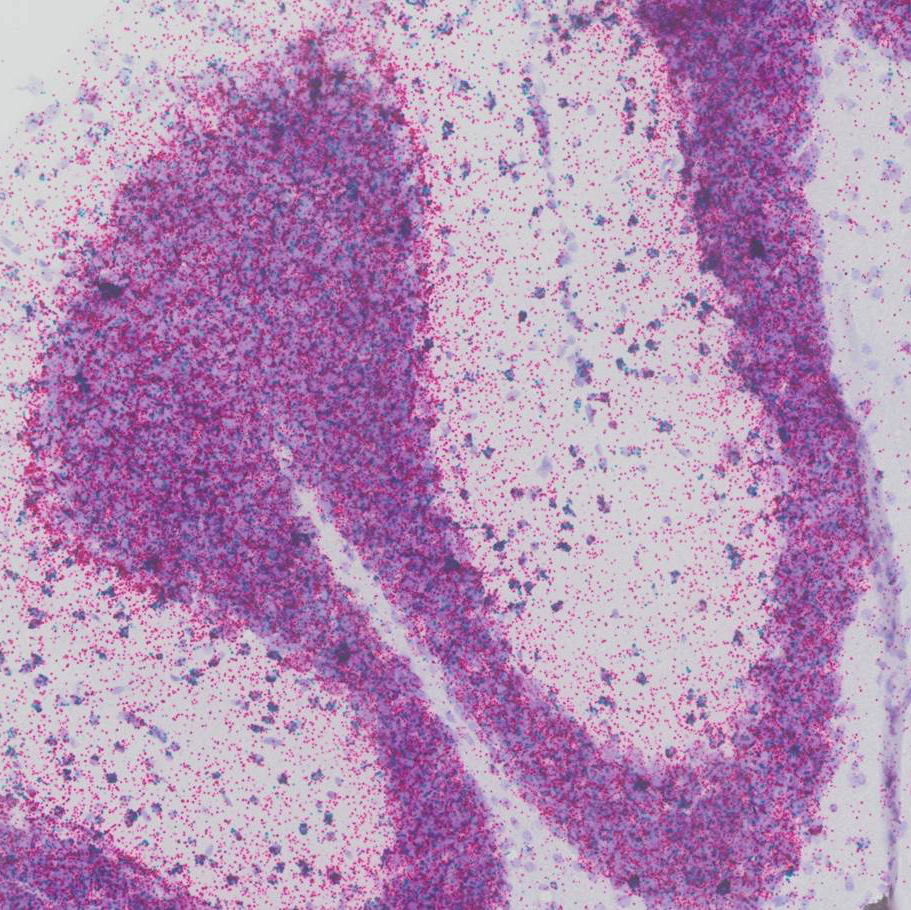 Inflammatory observations
   Illuminating the role of immune cells in multiple sclerosis
   April 18, 2016